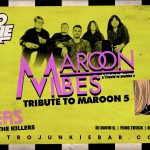 MAROON VIBES (Maroon 5 Tribute) + THE HIRED KILLERS (The Killers Tribute)
September 21, 2023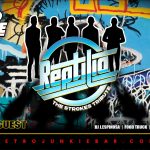 REPTILIA (The Strokes Tribute) LIVE @ Retro Junkie!
September 21, 2023
6th Annual STRANGER THANKSGIVING Eve Bash… At Retro Junkie!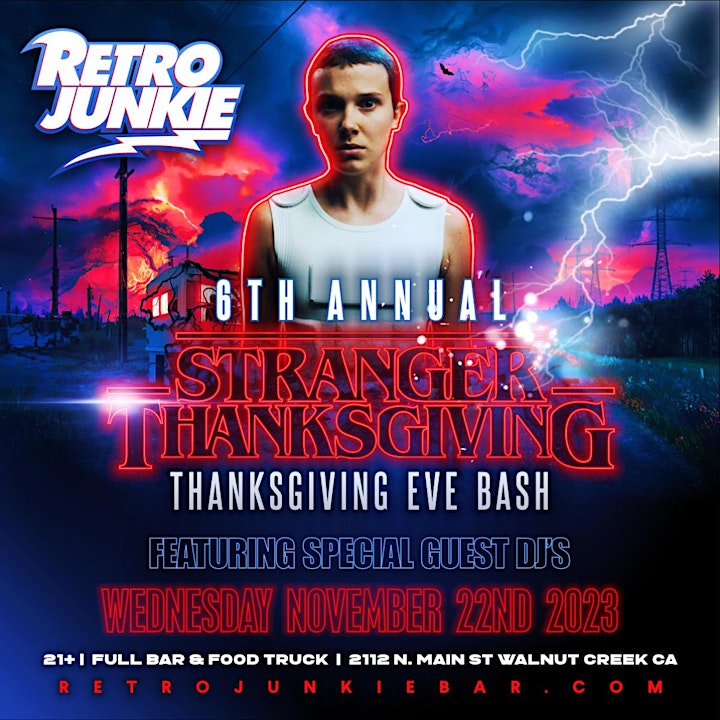 WEDNESDAY, NOVEMBER 22nd
THE NIGHT BEFORE THANKSGIVING BASH!
FREE ADMISSION before 10:00pm with RSVP
$10 after 10:00pm or without RSVP
Event starts at 6pm
Food Truck on site serving dinner, snacks & late night munchies!
Indoor party area with dance floor, pool tables, retro pinball & arcade games!
Outdoor 3k sq ft Beer Garden with heaters & ambient lighting!
PLEASE NOTE:
Free parking located behind the building
Ride sharing such as Lyft or Uber is recommended
Please drink responsibly & always designate a driver
No outside food or drink permitted
For a list of our upcoming shows & events:
https://retrojunkiebar.com/upcoming-events/
Thank you for supporting live music & small business!
21+
Beer Garden | Pool Tables | Pinball | Arcade Games | Full Bar
Retro Junkie: 2112 N. Main St. Walnut Creek, CA 94596