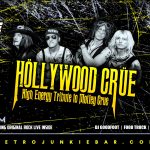 HOLLYWOOD CRUE (Motley Crue Tribute) + AGAINST THE STORM (Original Rock)
September 21, 2023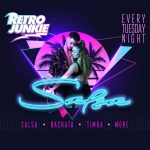 Salsa Tuesdays @ Retro Junkie! ($10 cover at the door)
September 21, 2023
DURAN DURAN DURAN + RETROSPEKT (New Wave Covers)… LIVE @ Retro Junkie!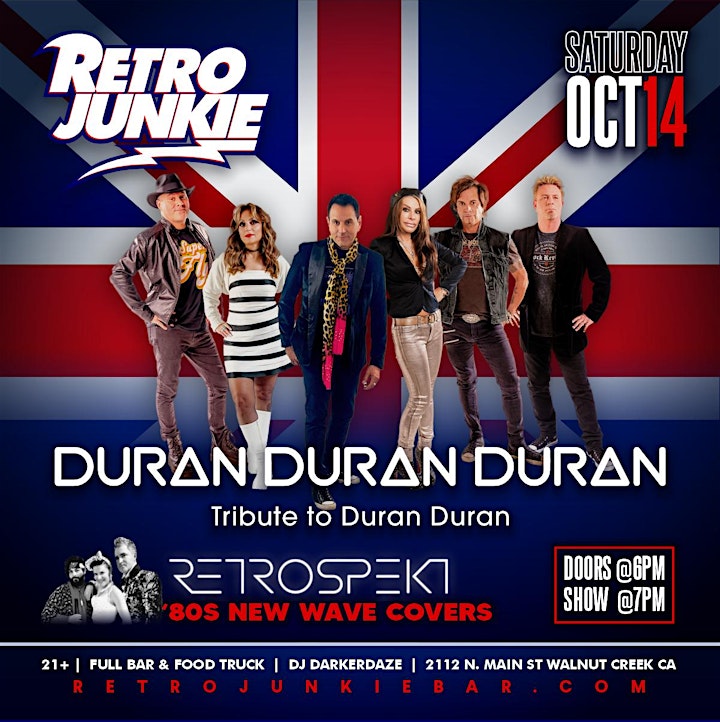 SATURDAY OCTOBER 14th
DURAN DURAN DURAN
Tribute to Duran Duran
+
RETROSPEKT
80s New Wave Covers
LIVE at Retro Junkie!
Doors open @ 6pm
RETROSPEKT @ 7pm
DURAN DURAN DURAN @ 8:30pm
PLUS after- show party with DJ spinning
80s, 90s, and early 00s @ 10:30pm
Tickets are limited so don't wait!
GA tickets are standing room/dance floor.
To reserve an indoor table email:
vip@retrojunkiebar.com
The Retro Junkie outdoor Beer Garden
offers plenty of open seating tables w/
heaters & Food Truck on site serving dinner,
and late night munchies!
Please Note:
Free parking located behind the building
Drink responsibly & always designate a driver
Ride sharing like Lyft & Uber are recommended
No outside food or drink permitted
For a list of our upcoming shows & events:
https://retrojunkiebar.com/upcoming-events/
Thank you for supporting live music & small business!
21+ | Beer Garden | Pool Tables | Pinball | Arcade Games
Address: 2112 N. Main St. Walnut Creek, CA 94596
Got Questions? info@retrojunkiebar.com