PLEASE NOTE:
---
6 PEOPLE MAXIMUM PER TABLE. ON FRIDAY AND SATURDAY EVERY RESERVATION WILL BE FOR 90 MINUTES DUE TO LIMITED CAPACITY DURING OUR PEAK HOURS
---
A MEAL IS REQUIRED ON EACH TAB. WE HAVE PARTNERED WITH A VARIETY OF GOURMET FOOD TRUCKS TO OFFER GREAT OPTIONS TO GO WITH YOUR FAVORITE RETRO JUNKIE DRINKS!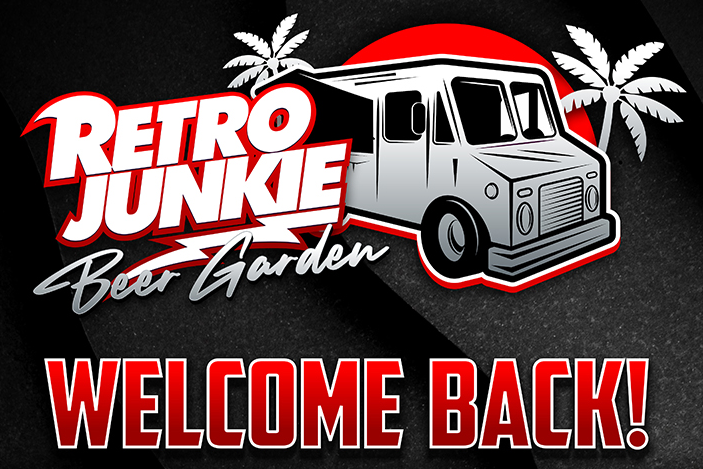 WE ARE VERY EXCITED TO FINALLY HAVE THE OPPORTUNITY TO SERVE YOU AGAIN AND ARE COMMITED IN DOING SO IN THE SAFEST AND MOST RESPONSIBLE WAY. ADHERENCE WILL HELP US ENSURE A SAFE AND HEALTHY ENVIRONMENT FOR GUESTS AND STAFF.
THANK YOU FOR YOUR PATIENCE AND UNDERSTANDING.
BY RESERVING A TABLE AT RETRO JUNKIE BEER GARDEN YOU ACKNOWLEDGE THAT EACH MEMBER OF YOUR PARTY HAS READ THE GUIDELINES BELOW AND AGREES TO ABIDE BY EACH OF THEM. FAILURE TO DO SO WILL RESULT IN FAILURE OF SERVICE. WE HAVE PUT MUCH TIME AND EFFORT INTO CREATING A SAFE SPACE TO BE SOCIAL WITH YOUR BUBBLE OF FRIENDS WHILE ENJOYING GOOD EATS AND DRINKS AGAIN. FOR ANY QUESTIONS PLEASE CONTACT US AT
INFO@RETROJUNKIEBAR.COM OR CALL [925]938-4140
IN COMPLIANCE WITH STATE, COUNTRY AND CITY GUIDELINES
IF YOU SHOW ANY SIGNS OF ILLNESS OR HAVE BEEN IN CONTACT WITH A COVID-19 PATIENT, PLEASE STAY AT HOME AND JOIN US NEXT TIME.
ARRIVAL: CHEKC IN WITH THE HOSTESS. ALL TABLES MUST BE SEATED BY A RETRO JUNKIE STAFF MEMBER
PLEASE USE OUR COMPLEMENTARY HAND SANITIZER ONCE YOU ARE SEATED. PLEASE REMAIN WITH YOUR TABLE DURING THE DURATION OF YOUR OUT DOOR DINING EXPERIENCE UNLESS YOU ARE VISITING THE RESTROOM. ALL TABLES WILL BE SPACED AT LEAST 6FT. APART.
(PLEASE DO NOT MOVE ANY TABLES)
WEARING A MASK IS REQUIRED WHEN NOT ACTIVELY EATING OR DRINKING AND WHEN NOT AT YOUR TABLE(FOR EXAMPLE, WALKING TO THE BATHROOM OR EXIT.) SHOULD YOU NOT HAVE A FACIAL COVERING OF YOUR OWN, DISPOSABLE MASKS WILL BE AVAILABLE FOR PURCHASE.
6 PERSON MAXIMUM PER TABLE. IF YOU HAVE MORE GUESTS YOU WILL HAVE TO HAVE THAT PARTY RESERVE ANOTHER TABLE UNDER THEIR NAME. ALL GUESTS MUST ARRIVE AT THE SAME TIME.
EVERY RESERVATION WILL BE FOR 2 HOURS SO THAT EVERYONE IN THE COMMUNITY HAS THE CHANCE TO ENJOY GREAT FOOD AND DRINKS WITH FRIENDS AND EXPERIENCE OUR SPACIOUS BEER GARDEN OR INSIDE RESTAURANT.
A MEAL IS REQUIRED ON EACH TAB. WE HAVE PARTNERED WITH A VARIETY OF GOURMENT FOOD TRUCKS TO OFFER GREAT OPTIONS TO GO WITH YOUR FAVORITE RETRO JUNKIE SIGNATURE DRINKS!
WE OFFER CONTACT LESS EXPERIENCE. MENUS WILL BE AVALABLE ON ANY SMART DEVICE YOU BRING VIA QR CODE SCAN. YOU CAN ALSO PAY FOR YOUR TAB USING APPLE PAY.
---
Retro Junkie is one of the best bars in walnut creek and famous as an Arcade bar in East Bay perfect for corporate and private party. Get a unique bar, nightclubs and dining experience with a Dancing and DJ, dance floor, games like Pinball, and Pool Tables.
"All I need is some tasty waves, a cool buzz and I'm fine"

"Life moves pretty fast. If you don't stop and look around once in a while, you could miss it"

"Roads? Where we're going we don't need...roads"
May 2, 2021
Come Celebrate Cinco De Mayo with Us Tacos & Outdoor Movie: Three Amigos Cinco De Mayo 5/5 Movie at 8pm 15 ft Outdoor LED Screen Heat
[…]
May 1, 2021
Kicking Off Post-Apocalypse Movie Month! We will have $2 draft beers, $3 well drinks, $5 Margarita, $5 Bacardi lime Mojitos and we will have Boriqua Kitchen
[…]
April 20, 2021
Dinner & Outdoor Movie: Cheech & Chong's Nice Dreams This Thurs 4/22 Movie at 6pm 15 ft Outdoor LED Screen 3k sq ft Heated Beer Garden
[…]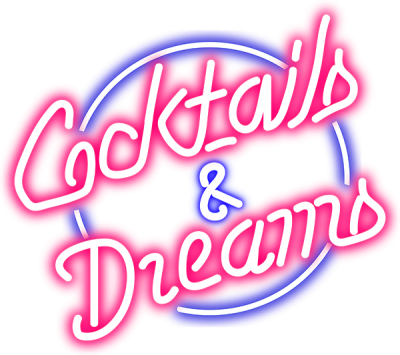 SIGN UP FOR
OUR NEWSLETTER
Sign up for our newsletter to receive invites to our special events. Stay up to date with drink and food specials at one of the best Walnut East Bay bar and nightclub. Don't worry we won't clutter your inbox!
Weds 4pm-1am
Thurs 4pm-1am
Friday 4pm-2am
Saturday 4pm-2am
Sunday 5pm-11pm